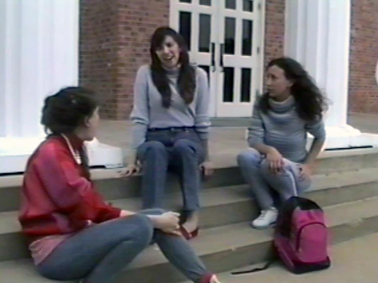 I met Josh John­son, Car­olee Mitchell, and Christo­pher Palmer a lit­tle over a year ago. They were just begin­ning to roll cam­eras on their upcom­ing doc­u­men­tary, REWIND THIS! They're great peo­ple. We became friends.
A few months later, Josh said that they were inter­ested in mak­ing a music video for "Where We Came From" from Moeurs. It would be in the style of 1980s shot-on-video trash-horror films. He also said, "I think we can get Gary Kent to be in it." I love Gary Kent. I love 1980s trash-horror films. And I love work­ing with kind and tal­ented peo­ple. I gave Josh my blessing.
I'm very happy that I did.
"Where We Came From" was writ­ten, pho­tographed, and edited in Austin, TX by Josh, Car­olee, and Christo­pher. Lots of awesome-people-who-are-not-me appear in the video. Includ­ing Gary Kent.