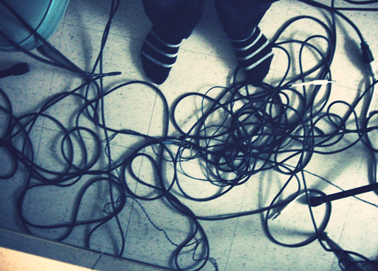 Beau­jo­lais is me, Joseph A. Ziemba. You can call me Joe. I once played in a band called Wolfie, and then, in another band called The Like Young. I also write about strange films at Bleed­ing Skull.
Love At Thirty (Sep­tem­ber 30 2008, Para­sol Records) and Admi­ra­tions (Sep­tem­ber 29 2009, Para­sol Records) were a way of deal­ing with a very inter­est­ing shit­storm. But I'm done with that. The sit­u­a­tion became trite. Kurt Von­negut once wrote, "The past is pro­logue," and I agree with him completely.
Moeurs was self-released on Sep­tem­ber 27, 2011. It has lit­tle to do with the first two albums, aside from the fact that I cre­ated it. Recorded in Los Ange­les over the span of one year, Moeurs con­tin­ues my inter­est in doc­u­ment­ing life through pop songs. I'm happy with it.
Also: things are hap­pen­ing. I can't wait to share them with you.