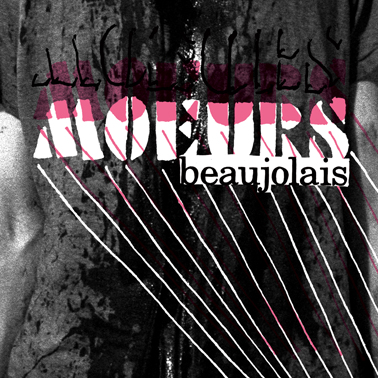 I haven't bought a CD in over three years. My friend Dan still buys all of Bob Pollard's albums on CD. I admire that ded­i­ca­tion. But Beau­jo­lais is not Bob Pol­lard. Obviously.
Moeurs is the third Beau­jo­lais album. On Sep­tem­ber 27, it'll be self-released as a digital-only down­load. I can't afford any­thing fancy at the moment, like vinyl, or intri­cate phys­i­cal pack­ag­ing that would pos­si­bly look nice, but serve lit­tle pur­pose. So Moeurs will be the first fully dig­i­tal release that I've been a part of. And that feels kind of awesome.
In case you missed it, the MP3 and video for "I'm Haunted" can be heard/watched below. This song is still on the album, along with eleven oth­ers. I was going to write a lot more about all of that, but I'm leav­ing for a kick-ass trip in two days. For now: more music is on the way.
And don't for­get to buy Let It Beard next week. You can get it on CD if you want to.