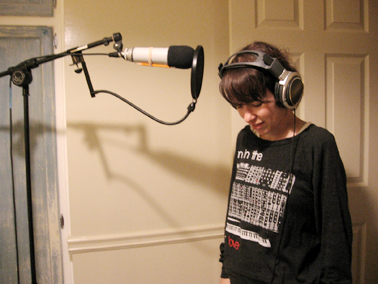 It was a very good weekend.
As of right now, track­ing for the third Beau­jo­lais album is com­plete. I'm going to spend the next two weeks final­iz­ing mixes and tweak­ing things. I feel great  — the com­ple­tion of both Love At Thirty and Admi­ra­tions were ensconced in pri­vate angst and gen­eral weird­ness. With this one, there's noth­ing but accep­tance and pos­i­tiv­ity. Finally.
There are 12 songs on the album. My Rat pedal was put to good use. And I can't wait 'til you hear it.