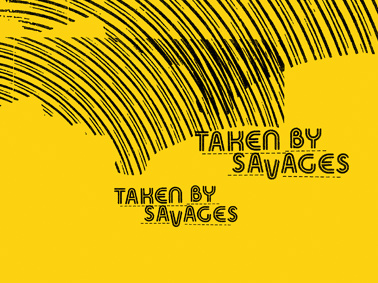 I once told myself that I'd never be in another band again. Then I met the multi-talented, cre­ative jug­ger­naut known as Annie Choi. She explained to me that think­ing this way was dumb. Because regard­less of the past, I should do what I want. And be happy. What this means is that our first record as TAKEN BY SAVAGES is out now!! It's avail­able dig­i­tally or on vinyl. If you get the vinyl, you get the dig­i­tal ver­sion plus an exclu­sive dig­i­tal bonus EP.
I'm never going to tell myself that I'll never be in another band again.
Go to Face­book and look at pho­tos of drum sticks that were bro­ken dur­ing the record­ing of the album.