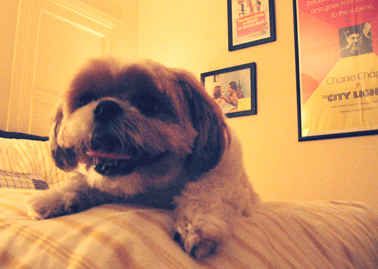 This is what's hap­pen­ing Beaujolais-wise (in November):
Moeurs, the third album, is being mas­tered by Blaise Bar­ton in Chicago. He's mas­tered four of my records in the past and I'm hon­ored to have him on board again. If you make albums, you should hire him.
Moeurs will be released by Para­sol Records in the spring of 2011. No set date yet. Soon! After the mas­ter­ing, I'll start in on the artwork.
I'm cur­rently mix­ing the first half of album four. Then, I'm going to take a short break over the hol­i­days. Lots of drums on this one. Feels amaz­ing to let it loose again.
All of that said, things are pretty great. I'm still unem­ployed and look­ing for work, but sur­viv­ing and enjoy­ing nice things. No complaints.