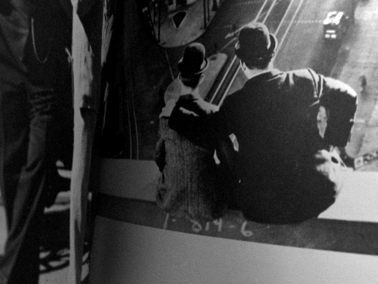 The year anniver­sary of my move to LA is com­ing up. Since my divorce, I've some­times felt that I've lit­tle left to offer any­one, or myself. It's like my "real" life ended, and since then, I've just been ghost­ing through and bid­ing my time until the end.
An odd feeling.
Last week­end, I re-read a note I had writ­ten three years ago. It was the first time I had laid eyes on it since then. I became ecsta­tic. Because I real­ized that life is mov­ing for­ward — slowly, and not with­out strug­gle, but still mov­ing forward.
A won­der­ful feeling.
Appro­pri­ately, the third Beau­jo­lais album is mixed. I've started work­ing on the art­work. Para­sol is look­ing at a spring 2011 release, and I'm really happy about that. They've been releas­ing records that I've been a part of for 12 years now, and I'm grate­ful to con­tinue that relationship.
I recently started watch­ing all of Stan Lau­rel & Oliver Hardy's films from the begin­ning, start­ing with Forty Five Min­utes From Hol­ly­wood (1926). As Kurt Von­negut once said, "Two angels of my time…they did their best with every test." I agree.
And I keep going.